Shipment Metal pall ring for refining washing towers
2022-10-25
In the golden autumn season, OIM CHEMICAL was pleased to receive order of 6m3 metal pall ring from customer.

We contacted the customer in March, and the customer said that stainless steel pall rings were needed for refining washing towers. During over half year, a series of communications were conducted on the quality, thickness and use of the products. Finally, in October, our customer decided to purchase 6m3 SS304 Pall ring for trial. Thanks for your trust. OIM Chemical is always adheres to the principle of service first and stable quality to provide customers with excellent products.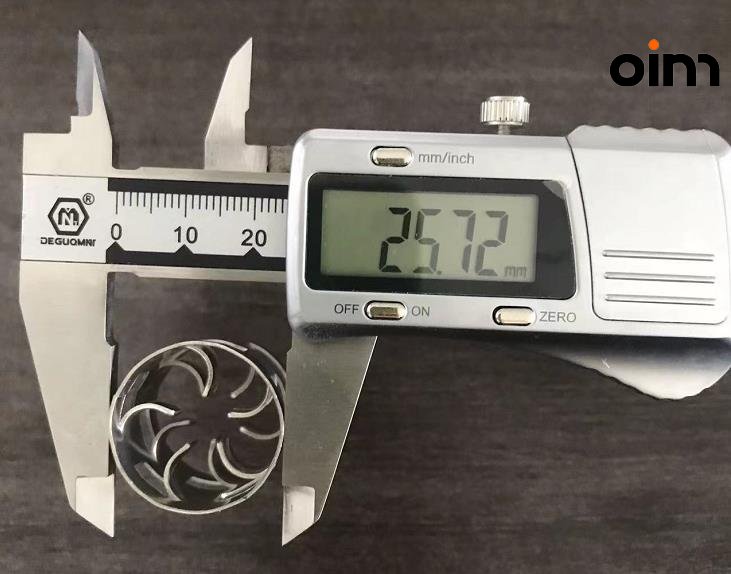 The metal pall ring is made of stainless steel by punching, and two rows of window holes with tongue blades extending inwards are made on the ring wall. Each row of window holes has five tongue leaves, each tongue leaf bends into the ring, points to the center of the ring, and almost overlaps at the center. The positions of the upper and lower window holes are staggered. The total area of the holes is about 35% of the entire ring wall area. Because there are many window holes on the ring wall of the pall ring filler, the gas and liquid in the tower can pass through the window freely, which is widely used in the packed tower.

The metal pall ring is an ordinary rasching ring with eight layers of rectangular small windows on the wall. The small window leaves of the window holes bend into the center of the ring, which greatly improves the distribution performance of gas and liquid compared with rasching ring. The processing capacity is more than 50% larger than rasching ring, and the mass transfer efficiency can be increased by at least 20%.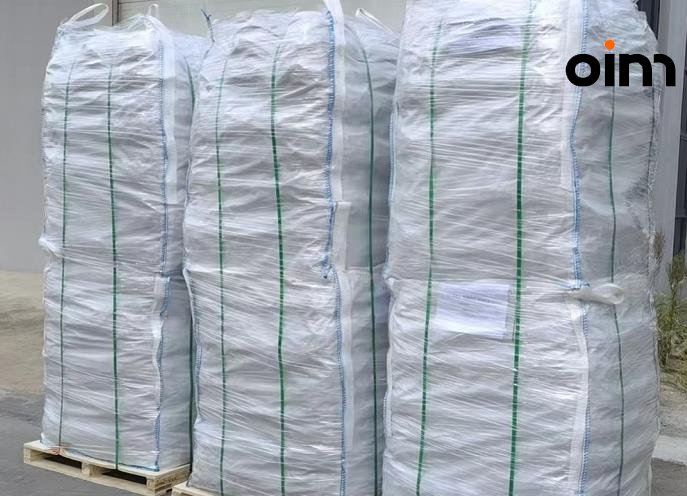 In general, when the pressure drop is the same, the pressure drop can be at least 50% greater than that of Rasching ring, and at the same time, the pressure drop is at least 50% less than that of Rasching ring. The tower height can also be depressurized. The use of pall ring can save 20% - 40% of the filler volume compared with Raschig ring.

OIM Chemical also has different kinds of metal rings and packings of different materials. If you need to know more knowleage for tower packings, please feel free to contact us.